Romanian National Council of Small and Medium Private Enterprises – Arad Branch, Romania (CNIPMMR ARAD) – Project Coordinator
The National Council of Small- and Medium-sized Private Enterprises of Romania – Arad branch office is a nongovernmental, non-profit and apolitical organization. The purpose of the organization is to defend the interests of his members in their relations with public authorities and syndicates; as well as, to stimulate and promote economic relations and international cooperation in the interests of Romanian enterprises with private capital. Our mission is to promote and sustain business environment of SME's in relation with local and national authorities. Active presence in different Comities, as Social Dialog, Consultancy Council in the Local Agency for Unemployment, member of the Regional Federation of SME's in West Region of Romania, member of European Handmade and SME's, member of European Council for SME's.  Through our organization, the entrepreneurs and future entrepreneurs have access more easily to the information, personalized consultancy and training that is necessary for their activity. We organize different business events that are important in the activity of the companies and also for future entrepreneurs. In the same time we facilitating the access to information about funding sources, give support to prepare the documents for obtaining grants and we offer support and advice in starting up and business development.
Website: www.imm-arad.ro
---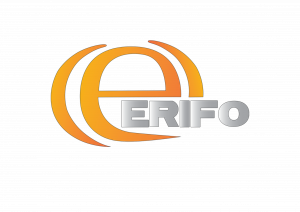 ERIFO Job and Vocational Education and Training Centre – Rome, Italy (ERIFO)
ERIFO is:
An experienced Agency of Project Management specialised in EU projects
A VET provider, accredited to the Lazio Region, for continuous and higher education (resolution n. B06642 dated 25/09/2012)
A Training provider authorized by the Italian Ministry of Education for continuing professional development (prot. AOODGPE 26/10/2010)
A Body providing career guidance, professional counselling and information services accredited to the Lazio Region (resolution n.G10589 dated 23/07/2014)
A Regional agency for lob Brokerage, accredited to the Lazio Region (resolution n. G12701 dated 09/09/2014)
A Regional promoter, accredited to the Region Lazio (resolution n. G06418_2015 dated 26/05/2015), for VET business partnerships aimed to promote work-based learning and the traineeships
A Regional agency for the assistance to business creation and self-employment, accredited to the Region Lazio (resolution n. G10350_2015 dated 01/09/2015)
Website: www.erifo.it
---
FYG Consultores – Valencia, Spain (FyG)
Instalofi Levante S.L. (FyG Consultores) is a private, high-level training enterprise, pioneers in co-creation with companies, adults and young people in the training on innovative concepts, business creation, employability basic skills, literacy and numeracy skills, entrepreneurship and soft and hard skills training.
FyG has experience in running a wide range of trainings courses and mentoring programmes for companies, entrepreneurs, Start-Ups, also with individuals from disadvantage groups. It acts a body providing career guidance, professional counselling and information providing services of job insertion and intermediation on the labour market for unemployed as: orientation, training, assessment and information.
In recent years, FyG has developed and implement a number of European international cooperation projects with Erasmus+ and COSME programme, dealing with enterprise creation and development, employability, management, Start Ups training, internationalization, Gamification and Innovation of the Entrepreneurial Training.
Website: www.fygconsultores.com
---
Centre For Education And Entrepreneurship Support – Rzeszow, Poland (CWEP)
Centre For Education And Entrepreneurship Support (CWEP) is a non-governmental organization founded in 2004 by a group of entrepreneurs, teachers and social activists from Rzeszów, Poland. CWEP cooperates with businesses and educational institutions. The mission of CWEP is to increase the quality of education training at all levels and in all its forms, as well as to promote entrepreneurship in order to foster integration of any social group, regardless of their gender, age or ethnic origin. Particularly, the aims are to improve accessibility, quality and efficiency of education of all people, to promote and contribute to adult education, life-long learning, e-learning and the usage of new technologies in education and entrepreneurship. The Association works with many partners from Europe in order to strengthen the economic position of enterprises and provides on-line platforms for companies.
Website: www.cwep.eu
---

Istituto Istruzione Superiore "I.I.S. Donato Bramante" – Rome, Italy (I.I.S.)
The school Bramante – that is articulated in two venues of "F. Cesi" and "Sisto V" – is characterized by two different types of curricula – one is the Professional Institute and the other one is the Artistic Lyceum.
The school is located in the 3rd Municipality of Rome that comprehends a reality of heterogeneous social fabric that involves working-class suburbs, areas of social and economic houses, middle-class residential areas, and neighbouring residential areas born in recent times just outside the city.
From a socio-economic point of view, our target group – the students of the school – is characterized by the presence of students coming from the lower middle class white collar and, for the majority, from working classes, artisans and small traders, with cultural and training needs oriented to the acquisition of skills that can be immediately put in practice and expendable in the labour market. Among this target group, there is also a significant percentage of disadvantages people and people at risk of early school leaving, such as disabled and/or with dyslexia (time series: 12% approximately), foreigner students (time series: 15% approximately), or students coming from other schools (time series: 10% approximately).
The net of relations that the school has built in recent time with other schools, bodies, private sector, cultural associations based in the same territory, has contributed to give an external image of an active vanguard school. This is confirmed by the increasing number of inscriptions: in the school year 2012-2013 there were 535 units, this year the inscriptions are 665 students. This is also because Equality, Impartiality, Continuity, Reception and Integration, Participation are the core principles of the Bramante School.
Website: www.iisviasarandi.it
---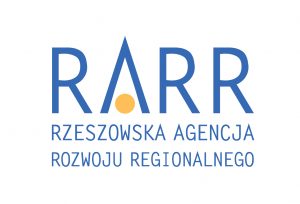 Rzeszow Regional Development Agency in Poland – Rzeszow, Poland (RRDA)
The objective of the Rzeszow Regional Development Agency (RRDA) is to support the development of the Podkarpackie Region in Poland, to improve the quality and standard of life of its inhabitants, to advertise the possibilities offered by the region, including its outstanding natural landscape, tourist potential, as well as to promote a new image of the Podkarpackie Region as a modern, innovative and economically developed region. RRDA is a one of the key regional institutions supporting social, economic and technology growth of the Podkarpackie Region in Poland, as well as significantly affecting the national and international development in these areas through the implementation of diversified initiatives and projects.
RRDA is a public institution (non-profit association of regional government) established in 1993 by Self-government of Podkarpackie Region (Policy Maker – Managing Authority of Regional Operational Programme of the Podkarpackie Region) for the development of cooperation at regional, national and international level, including responsibility for the development and implementation of projects.
Website: www.rarr.rzeszow.pl